一些第四次"以茶会友"的相片 - 2/3
(18-09-2008)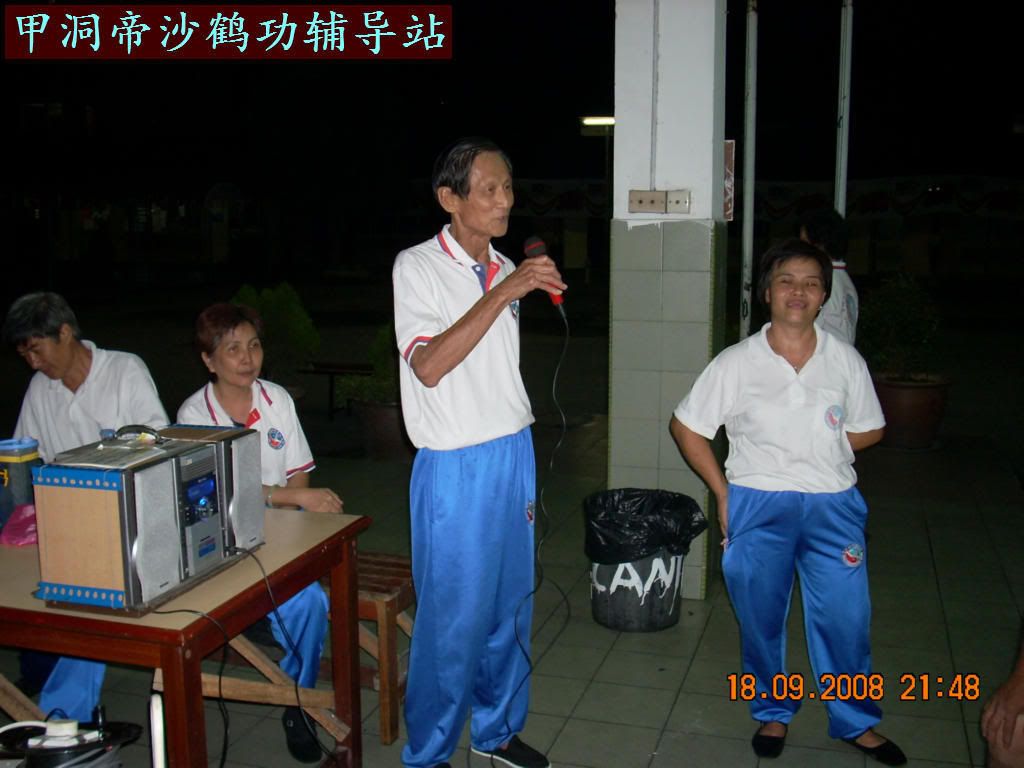 甲洞站的楷模吕德志正在与功友们讲话,他身旁的郑德彩(右)面上挂着开心的微笑。那是为什么呢?往下看就会知道。
The role model of Kepong Station, Loo TC was seen here making an announcement. On the right is Chang TC who was putting up a happy smile. Why was this so? Look below for the answer.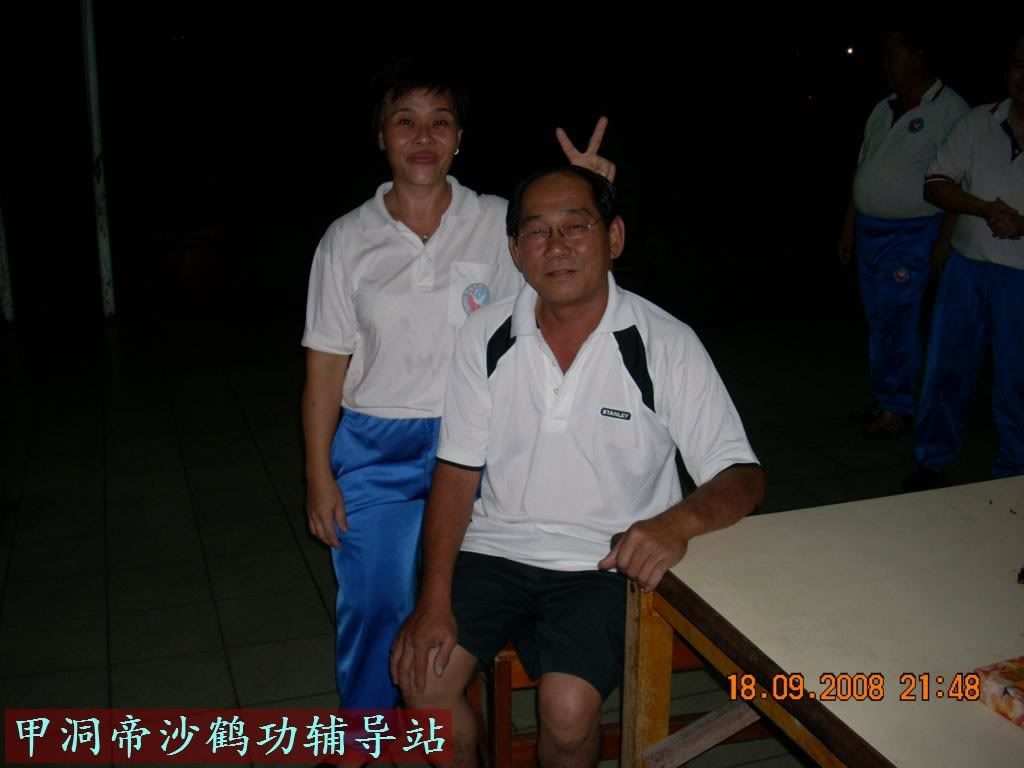 原来今天也是郑德彩的生日,她的丈夫(坐者) 特地提早下班趕来甲洞站与她及其他功友们一起庆祝她的生日。好一对恩爱的夫妻,羡煞人也。
It was her birthday. Her loving husband left job early to come to Kepong Station to celebrate her birthday with her together with other practitioners. How wonderful! A truly loving couple.
从她那甜蜜的笑容,大家都可看出她是那么的快乐。
Her sweet smile tells all. She was certainly very happy.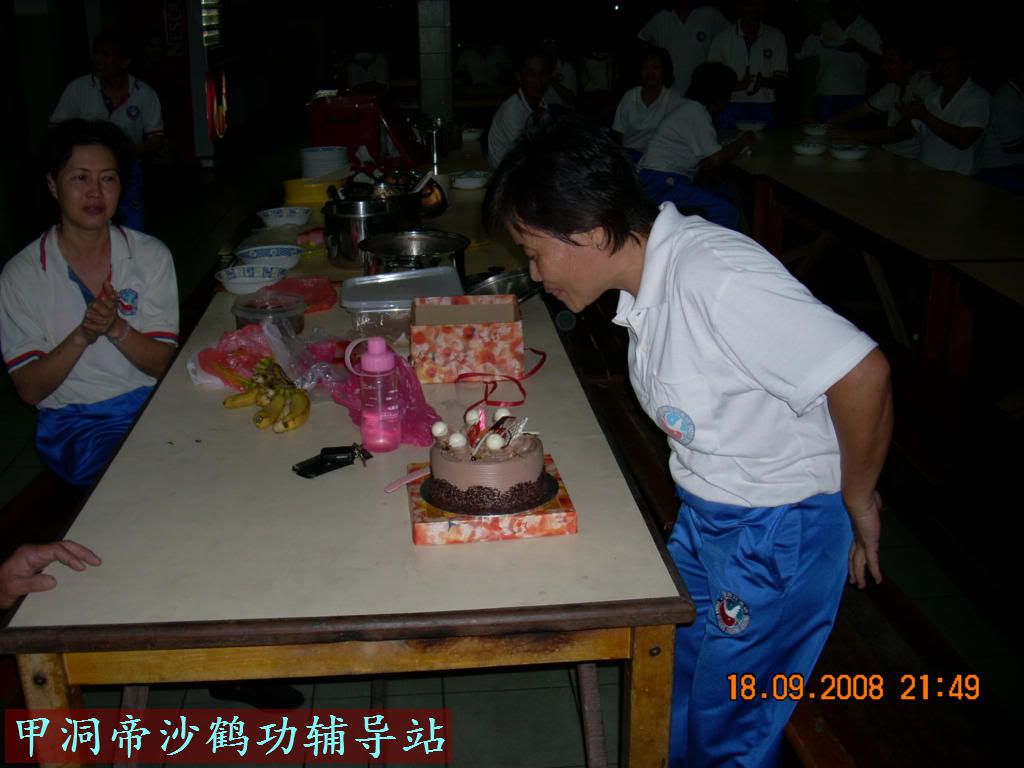 全体功友都祝她生日快乐,大家也一起合唱了生日快乐歌。
All practitioners present sang the song "Happy Birthday to You" to wish her happy birthday.
夫妻同心,黄泥变金。
Husband and wife of one heart, yellow earth becomes gold.