一些第四次"以茶会友"的相片 - 3/3
(18-09-2008)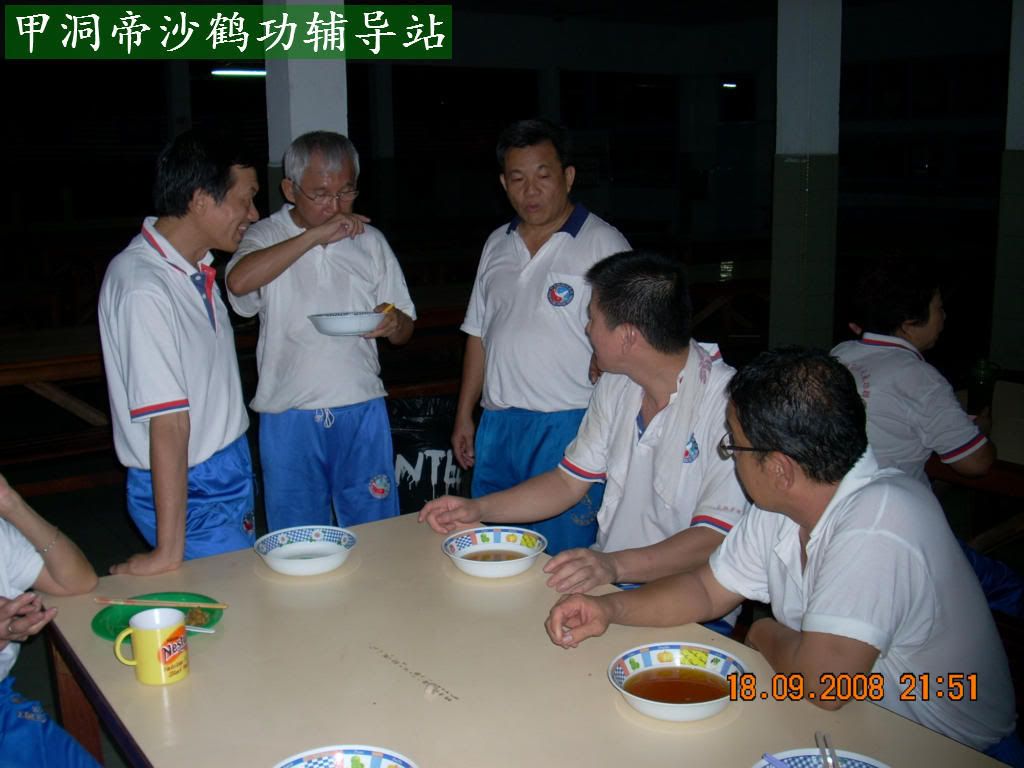 这五位功友正在掏论什么呢?他们正在谈论鹤功为他们所带来的好处。从左起:
符气良:我的歌声更好了。
纪达词:我的味觉更好了,可以从茶的芬香味中试出它的年份。
陈国光:我爬森林局的山,可爬得更高更快。
黄七:我的腰每那么酸痛了。
覃业雄:我的工作更加顺利。
What were they discussing? They were talking about the benefits that CSCQ has brought them. From Left:
Foo HL: I can sing better now.
Ki TS: My sense of taste has improved. I can now tell the age of tea just by tasting it.
Chin KK: I can climb the FRIM hill faster and higher.
Ng Chek: My back has improved.
Bruce Sum: My work has become smoother.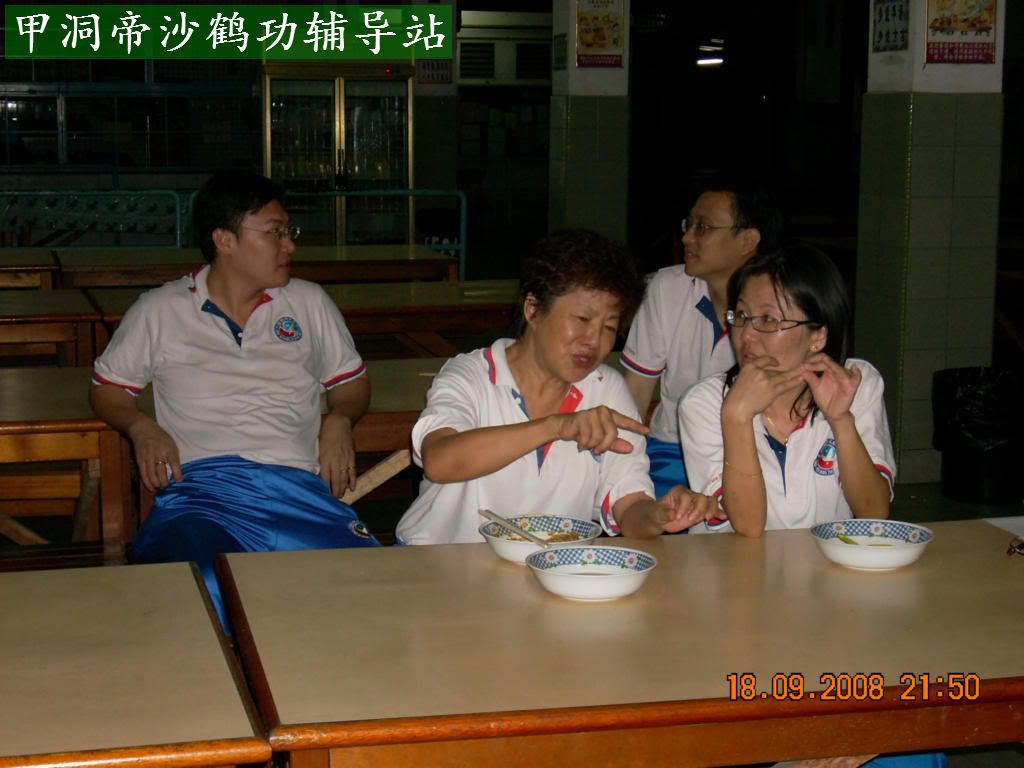 坐在后面的男士们为黄文豪及王奕康 。在前面的女士们为林桂凰与游紫卿。
The gentlemen (from left): Ng BH & Wong YK
The ladies (from left): Lim KH & Yew CH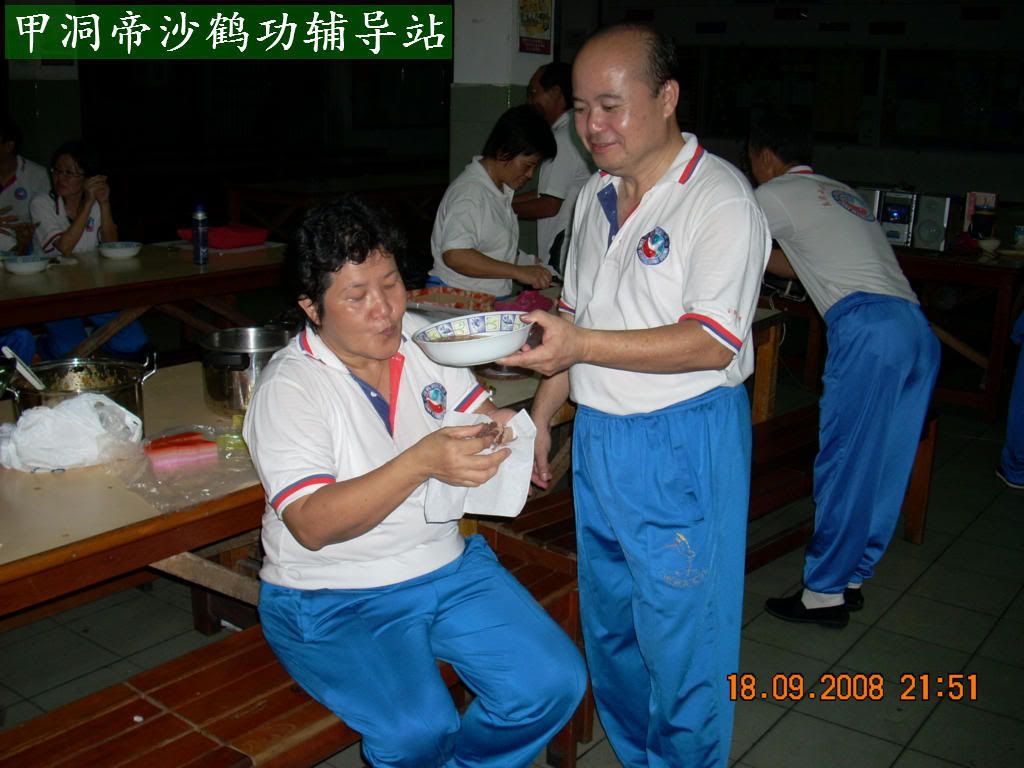 这是一对非常恩爱的夫妻,他们是郭明珠及叶志强,也是甲洞站的骄傲。他们结婚已将近二十五载,会不会考虑在甲洞站与功友们一起来一个开心的银婚庆祝呢?
An extremely loving couple. They are the pride of Kepong Station. Their marriage is close to 25 years. How about having a simple but happy silver wedding jubilee celebration at Kepong Station?