第五次"以茶会友"茶会的一些照片 (5)
Some Photos Taken on 13-11-2008 (5)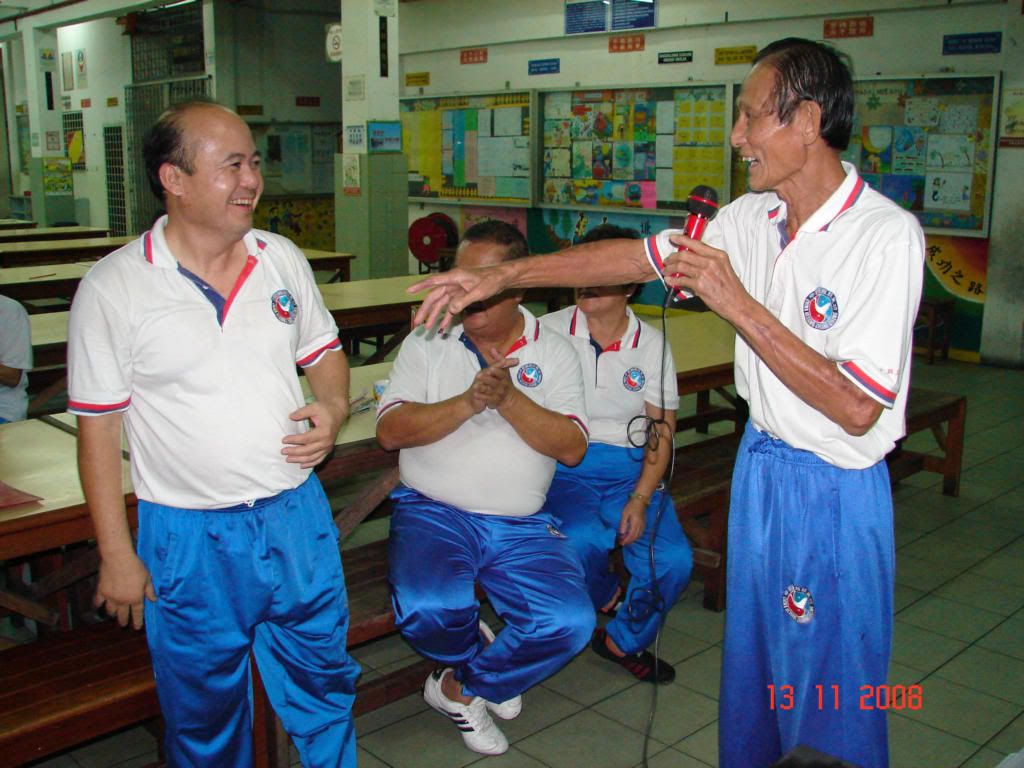 甲洞站的楷模 - 吕德志是在跟大家说,"今天也正好是叶志强的生日,真是好事成双。" 他们都高兴的在笑。
Kepong Station's role model, Loo Teck Chee (right) announced the good news that today was also the birthday of Yap Chee Keong (left). Good things came in pair. They were all smiles.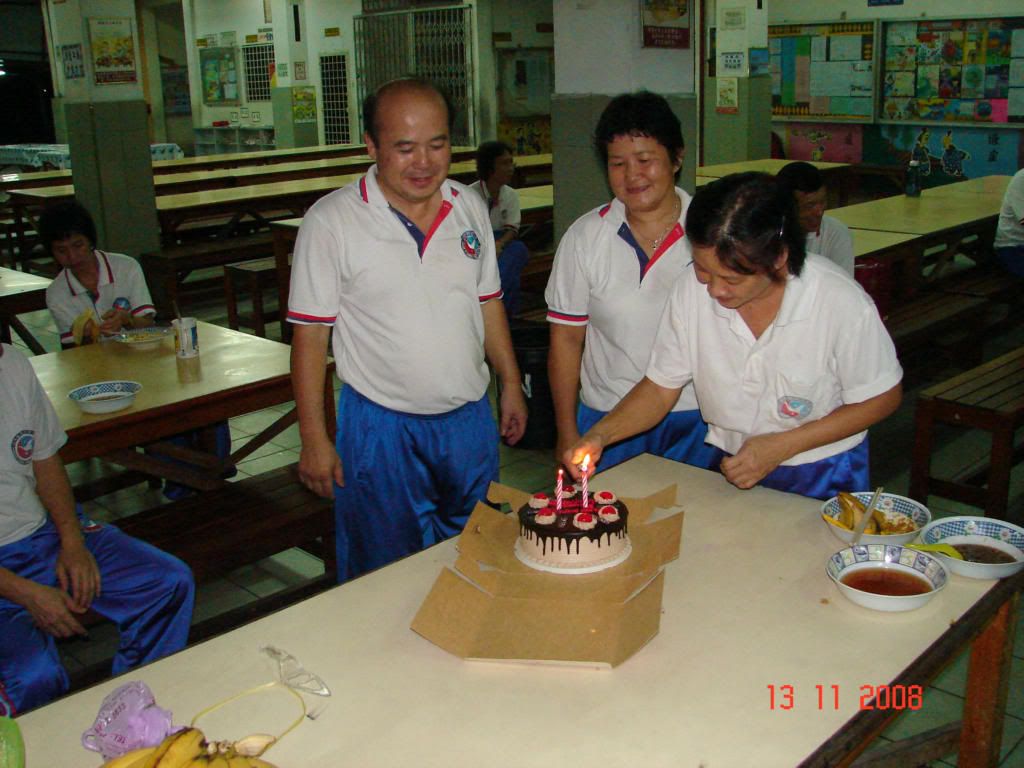 陈昱伶(右)帮忙把腊烛点亮。
Chin Yoke Lin (right) helping to light up the candles on the birthday cake brought to the Station by Ker Beng Choo (centre)

叶志强与郭明珠 - 甲洞站的模范夫妻,他俩也是甲洞站的乔敖。甲洞站以他们为荣。
Yap Chee Keong & Ker Beng Choo - the exemplary couple of Kepong Station. They are also the pride of Kepong Station.
这种欢乐的时光,令人难忘。
"You don't have to say you love me I will understand." This sounds like a song.