中秋晚会的一些照片
Some Photos of the Mid-Autumn Festival Celebration on 1-10-2006 (Part 1 - Preparation)
The mid-autumn festival celebration has been successful held. Below are some of the phtots taken during the celebration:-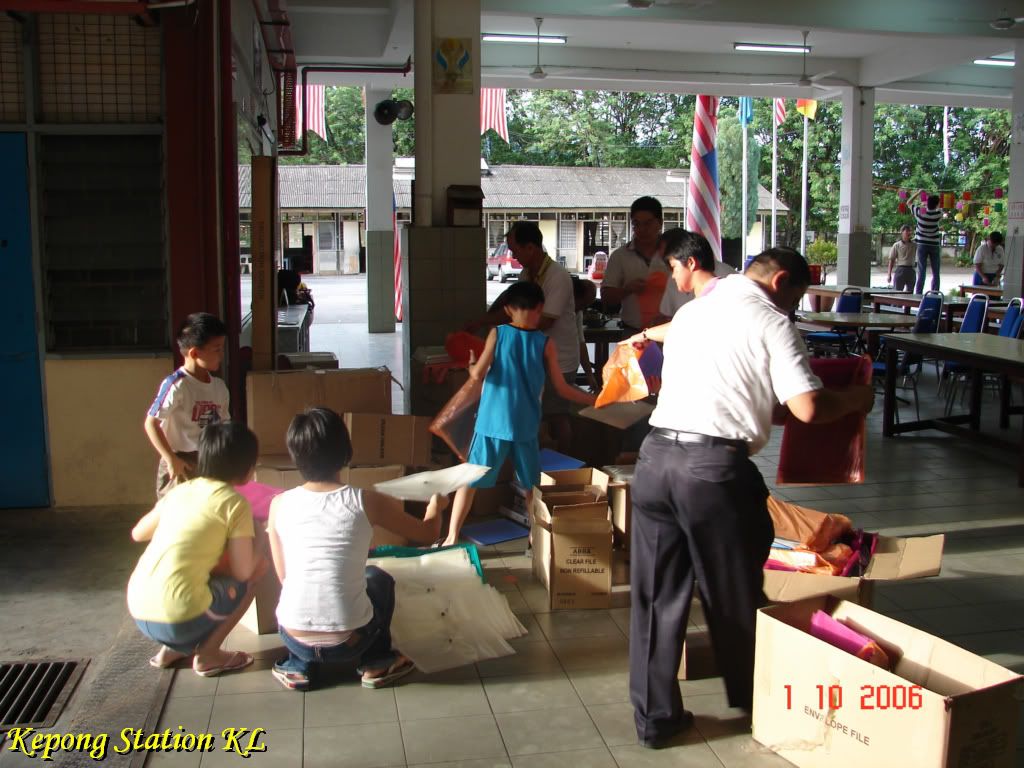 Helpers unpacking and repacking the files and stationeries contributed by Kepong Station Master, Mr. SK Chan.


Alex Chia (in red) who contributed lots of prizes like "Pur Er" tea and tea pots for the lucky draw. He was seen here with his partners busy preparing for the tea tasting.


Practitioners helping in the preparation and arrangement of foods.


Audio visual equipments were set up at pre-determined location.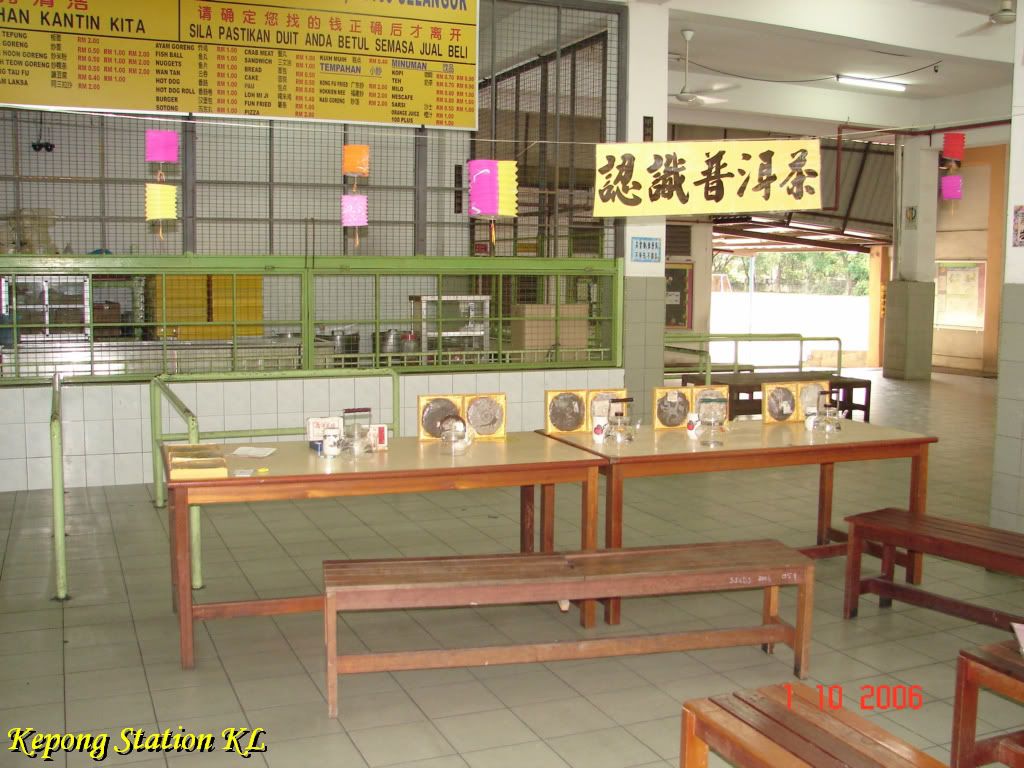 There were 5 categories of "Pur Er" tea shown - 1 year old, 5 years old, 10 years old and 20 years old for the green type and another as the cooked type.


Quite a lot of presents were sponsored by some practitioners. Just to name a few, some sponsors were KS Wong, James Yap & KS Phang.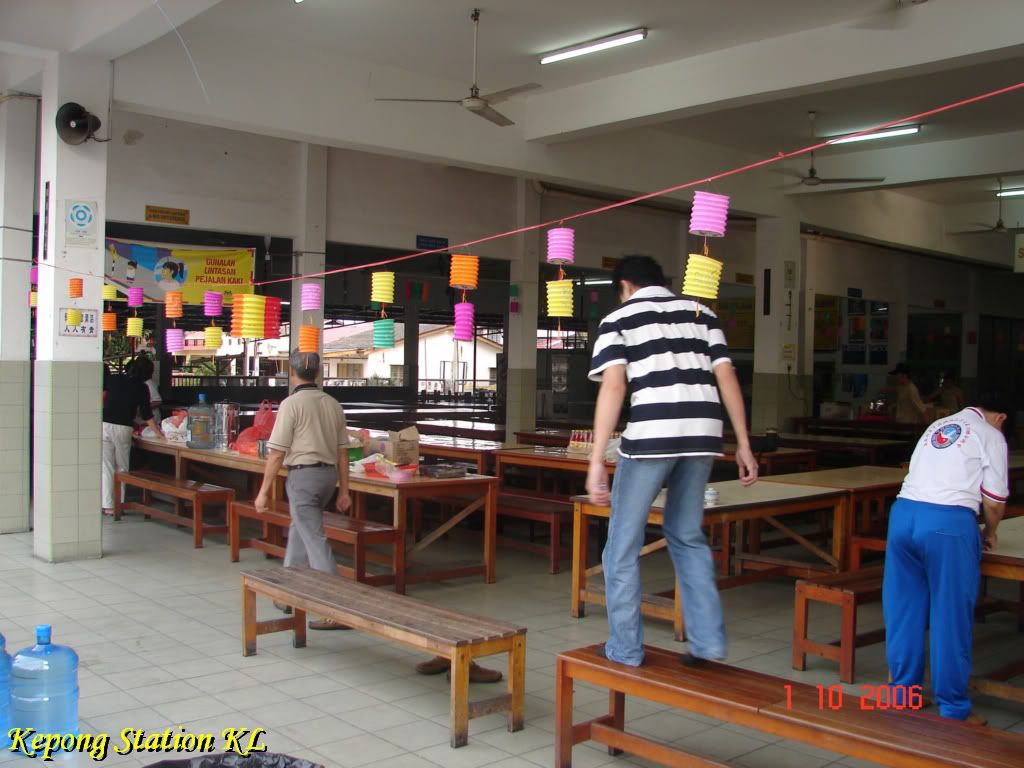 The Station was also decorated with lanterns.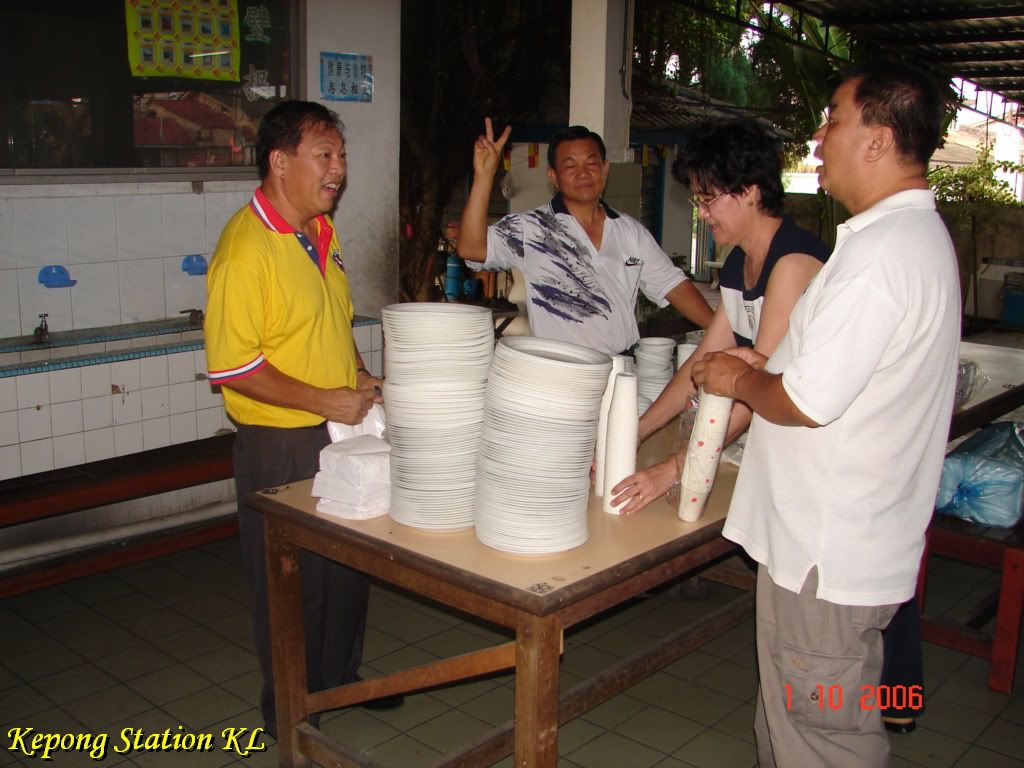 SK Chan, KK Chin & YS Wong were seen here arranging the paper plates and cups.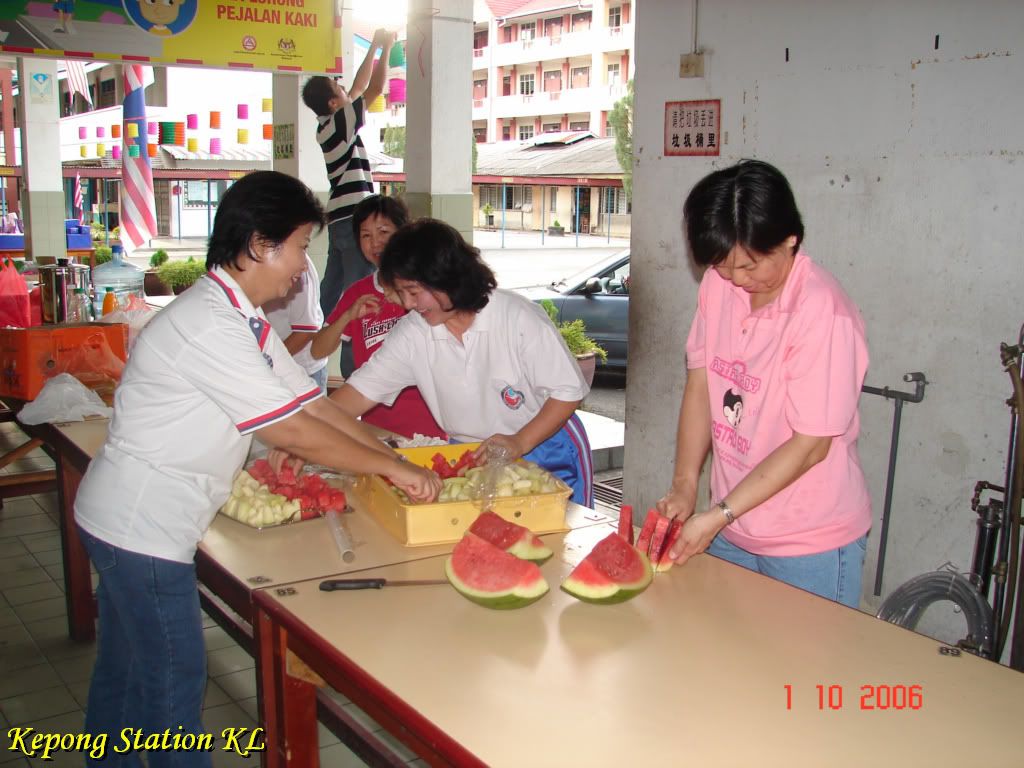 Helpers preparing fruits.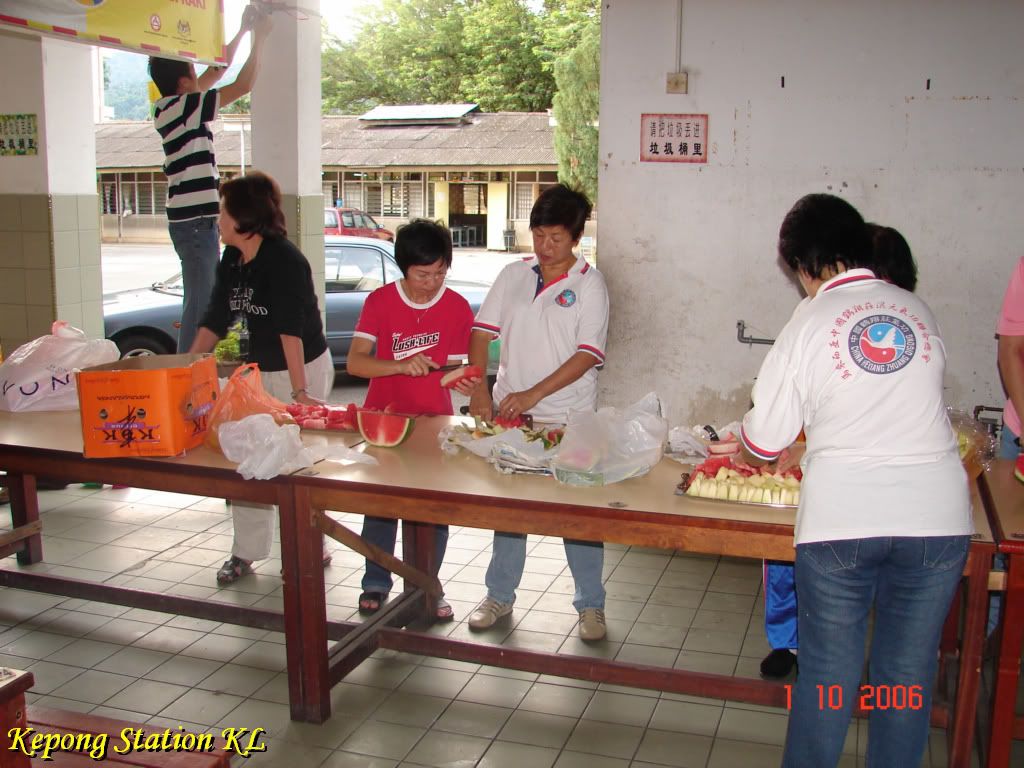 Helpers preparing fruits and others.

We will show you more photos later.